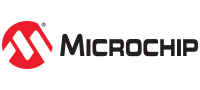 In the last years, suppliers of microprocessors and microcontrollers continue to gear up for new applications and more demanding performance requirements to address applications that demand higher-speed and higher-resolution analog-to-digital conversion.
In this webinar, you will have the chance to put your hands on the potential offered by the rapid development for microcontrollers, and learn how to develop a cloud-connected IoT system.
Lucio Di Jasio, team responsible for business development and strategic marketing for 8-bit microcontrollers of Microchip Technology, and author of Programming 32-bit Microcontrollers in C: Exploring the PIC32 will deep dive into the rapid development tool chain for PIC and AVR microcontrollers.
He will cover both innovative hardware (HW) and software (SW) solutions for the modern developer of embedded applications, from the most basic to the most advanced IoT and cloud-connected use cases especially focusing on rapid prototyping, ease of use and robustness.
Lucio Di Jasio is the EMEA Business Development Manager for Microchip Technology Inc. He has held various technical and marketing roles within the Company's 8, 16 and 32-bit divisions for the past 20 years. As an opinionated and prolific technical author, Lucio has published numerous articles and several books on programming for embedded-control applications.
Don't miss this exclusive webinar.
Sign up for free today!
By signing up, I consent on Codemotion sharing my personal data with Mouser Electronics, Inc. to receive newsletters and other information about new products, technologies and applications, features on Mouser Electronics, Inc., eBooks, and Mouser news and events. I am aware that I can withdraw my consent at any time.